COME AND RECORD YOUR OWN PERSONALISED RADIO SHOWREEL DEMO IN KENT UK
Do you need a radio showreel?
Do you wanna get into radio?
Do you need a radio studio to record in?
If you want to break into radio as a DJ Presenter, you'll need a Radio Presenter Showreel of your sound and style. The Showreel is your passport to making a career as a radio DJ Presenter and getting into radio.
A showreel demo is an edited radio programme featuring all the best links (announcements). We help with content from Sony Radio Award winner Rod Lucas who has super ideas for adding unique content to your demo.
£350 (NO VAT) studio time, prep & producer to help
Most radio presenter showreels don't last any longer than 5 minutes, max. They need to be original and show your unique selling points. Your personality and your ability to communicate with an audience is key. With Radio Presenter Showreels, producer, Rod Lucas, will help you make a professional sounding showreel demo to grab any Programme Controllers attention.
At RadioShowReels.com we aim get you into the studio fully armed with all your programme content and links ready to make a great sounding showreel.
Rod Lucas will be on hand to help, guide and advise. Rod's a radio broadcast veteran with 45 years experience in BBC National and Commercial Radio as a presenter and Network Producer. He's the right person to help you get the very best sounding radio presenter showreel.
Come to our studio based in Kent and record a professional sounding showreel for marketing your radio style to radio stations across the UK and world.
Radio Showreel Day costs £350 (No Vat). Includes rehearse time, studio recording time and editing of your radio showreel with Producer help if wanted, plus we'll burn on to CD format mp3 pen etc.
See the Studio In Action!
Tips on making an effective Radio Presenter Showreel Demo by Rod Lucas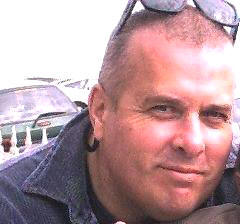 Making an effective sounding Radio Presenter Showreel Demo is a very important part of getting into radio and, if you're in it already, moving on to bigger stations and more success.
Make sure you're clear on what you're going to say, but no scripting. Be very sure that the sound & style on the demo showreel fits the profile of the station you're sending it to. Keep links short and sweet.
Keep the listener interested. Be original as you can and speak to the audience as if you were talking to just 1 person. Be yourself.
Want More Tips? go here